<![if !vml]>

<![endif]>
2009-2010 Wrestling Season Results
Wrestler's records are shown below and taken from the team's scorebook or as recorded off the videos.  WBD means win by decision.  WBF mean win by a fall.  WBMD means a win by a major decision which is 8 or more points.  WBTF means win by a technical fall which is a 15 point or greater advantage.   3 different wrestler records are presented below; overall, "weight record", and "Region 4 weight record".   The weight record does not include losses when the wrestler wrestled up a weight class and lost, but wins at higher weight classes are included.  The Region 4 record is the wrestler's performance against other varsity wrestlers from Anderson's region in the State (Region 4) at the weight the wrestler will wrestle at in the regional tournament.  This gives an indication of how they will likely do at the Regional meet in San Antonio on February 12th and 13th.  Opponent rankings are taken from the Inside Texas Wrestling website rankings (www.insidetexaswrestling.com).  
Match results are included and calculated as follows.  The final points scored in a decision match as shown with the Anderson score first and opponent's score next.  For wins by a fall (pin), 3 points were added to the score at the time of each pin.  The wrestler that pinned his opponent received an extra 3 points on top of the score at that time as shown on the video because if they didn't get the pin call they would have received another 3 points for a near fall.  Matches with an asterisk (*) are estimated final scores because the video doesn't exist.  The presumption is that there was a takedown worth two points followed by a pin worth three, so many of these matches are estimated as 5-0, particularly for 1st period pins.   The season point totals for each wrestler are on three lines; the first line is their cumulative points for and against, followed by their match average for and against, followed on the last line by their season total point differential.  A positive number indicates the wrestler out pointed his opponents.
If you have additional video, corrected information, opponents' names, non-recorded match results, bad link reports, or any suggestions, please email:  psquier@sbcglobal.net.
Coach Shawn Stoeffler
<![if !vml]>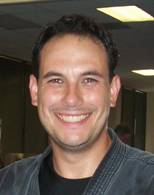 <![endif]>
<![if !vml]>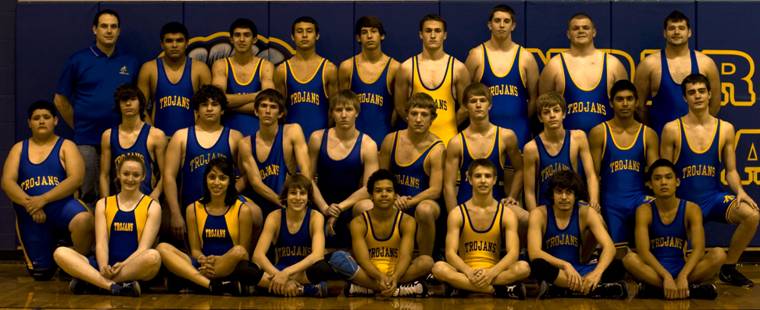 <![endif]>
Region IV Championship Team Results (Feb 12&13, 2010)
Team

Points

Finish

Vista Ridge

165.50

1st

Bryan

135.50

2nd

SA Reagan

127.50

3rd

Westlake

126.00

4th

Bowie

125.00

5th

La Joya

75.00

6th

CC King

66.00

7th

Juarez-Lincoln

62.50

8th

Mission Veterans

61.00

9th

MacArthur

54.00

10th

Anderson

20.00

29th

53 schools had a regional qualifier in Region IV

State Qualifier:  Jordan Krenek, 4th place!

Over 10 years straight of a Trojan State qualifier!!
District 27 Championship Team Results (Feb 5, 2010)
We won our 15th consecutive District Championship!!!!
See the Awards Presentation and Celebration
| | | |
| --- | --- | --- |
| Team | Points | Finish |
| Anderson | 163.5 | 1st |
| LBJ | 143.0 | 2nd |
| Lanier | 135.0 | 3rd |
| McCallum | 114.0 | 4th |
| Reagan | 32.0 | 5th |
Trojan Regional Qualifiers
| | | |
| --- | --- | --- |
| Weight Class | Trojan | District finish |
| 119lbs | Angelica Maldonado | 1st Place |
| 128lbs | Sarah Money | 1st Place |
| | | |
| 103lbs | Lee Nardo | 1st Place |
| 112lbs | Jordan Krenek | 1st Place |
| 119lbs | Bryan Campbell | 3rd Place, alternate |
| 125lbs | Brandon Gonzales | 3rd Place, alternate |
| 130lbs | Zach Flores | 3rd Place, alternate |
| 135lbs | Justin Barajas | 2nd Place |
| 145lbs | Santiago Bravo | 3rd Place, alternate |
| 152lbs | Gus Mastroleo | 2nd Place |
| 160lbs | Sergey Crismon | 2nd Place |
| 180lbs | Robbie Tarantolo | 1st Place |
| 189lbs | Bryan Menke | 2nd Place |
| 215lbs | Chris Harris | 3rd Place, alternate |
| 285lbs | Riley Holmes | 1st Place |
| | 6 District Champions! | |
Team Dual Results
| | | | | |
| --- | --- | --- | --- | --- |
| Date | Trojans | Opponent | Opp Score | Result |
| 12/2/09 | 24 | Bowie | 49 | Loss |
| 12/5/09 | 18 | Georgetown | 63 | Loss |
| 12/5/09 | 46 | Lanier | 30 | Win |
| 12/5/09 | 48 | Shoemaker #2 team | 12 | Win |
| 12/5/09 | 38 | Crockett | 30 | Win |
| 12/9/09 | 35 | Texas School for the Deaf | 36 | Loss |
| 12/9/09 | 42 | Westlake | 42 | Win |
| 1/6/10 | 46 | LBJ | 30 | Win |
| 1/13/10 | 54 | McCallum | 18 | Win |
| 1/13/10 | 40 | Texas Sch for Deaf (gave 5 ffs) | 48 | Loss |
| 1/16/10 | 30 | A&M Consolidated | 54 | Loss |
| 1/16/10 | 45 | Vandegrift | 30 | Win |
| 1/16/10 | 44 | Victoria Memorial | 30 | Win |
| 1/16/10 | 57 | Shoemaker #2 team | 12 | Win |
| 1/20/10 | 27 | Connally | 60 | Loss |
| 1/27/10 | 78 | Eastside | 6 | Win |
| 1/27/10 | 43 | Crockett | 33 | Win |
| 1/30/10 | 30 | Georgetown | 60 | Loss |
| 1/30/10 | 18 | Connally | 67 | Loss |
| Totals | 763    avg=40 | 19 opponents | 710   avg=37 | 11-8   58% |
Team Tournament Results
Date

Tournament

Location

Points

Finish

Placers

11/22/09

Capital City Classic

Delco Center

42

12 of 21

2nd – 189, Robbie Tarantolo

4th – 112, Jordan Krenek

4th – 119, Lee Nardo

1st – JV 215, Bryan Menke

4th – JV 152, Gus Mastraleo

4th – JV 254, Michael Reyes

5th – JV 112, Alex Wallace

5th – JV 133, Brandon Gonzalez

12/12/09

Russ Pederson Invitational

Johnson HS, San Antonio

44.5

15 of 31

2nd - 112, Jordan  Krenek

5th – 189, Robbie Tarantolo

12/19/09

Doc Hess Invitational

Bryan HS, Bryan

50.0

25 of 48

3rd – 112, Jordan Krenek

1/9/10

Centex Invitational

Delco Center

49.0

22 of 40

2nd – 112, Jordan Krenek

4th – 180, Robbie Tarantolo
(Click on their name to advance to their stats)
Weight

Name

Year in School,

# years wrestling

Total Points

Points  %

Overall Record

Win %

110

Freshman, 1st

0-22

0%

0-4

0%

119

Senior, 1st

28-63

31%

3-9

25%

128

Freshman, 1st

81-58

58%

11-8

58%

103

Freshman, 1st

6-74

8%

4-9

31%

103/12/19

Senior, 4th

149-72

67%

24-10

71%

112

Junior, 2nd

281-114

71%

32-9

78%

119/125

Junior, 1st

74-112

40%

5-12

29%

125/130

Sophomore, 1st

121-140

46%

12-13

48%

130/135

Sophomore, 2nd

102-139

42%

8-14

36%

135/140

Junior, 1st

130-134

49%

12-9

57%

140/145

Junior, 1st

14-42

25%

2-5

29%

145/152

Junior, 1st

100-146

41%

10-15

40%

152

Junior, 1st

14-40

26%

2-4

33%

160

Sophomore, 2nd

107-181

37%

12-14

46%

160/171

Junior, 2nd

20-82

20%

3-11

21%

160/171

Sophomore, 1st

13-30

30%

3-5

38%

171

Senior, 1st

17-39

30%

3-5

38%

180/189

Junior, 3rd

199-118

63%

28-11

72%

189/215

Junior, 3rd

160-120

57%

17-14

55%

215

Senior, 1st

5-13

28%

1-2

33%

285

Junior, 3rd

86-81

51%

17-13

57%

Boys Team

1598-1677

49%

195-175

53%
Varsity Team Leaders
Overall Wins
| | |
| --- | --- |
| Jordan Krenek | 32 |
| Robbie Tarantolo | 28 |
| Lee Nardo | 24 |
| Bryan Menke | 17 |
| Riley Holmes | 17 |
| Brandon Gonzalez | 12 |
| Justin Barajas                        | 12 |
| Sergey Crismon | 12 |
| Sarah Money | 11 |
| Santiago Bravo | 10 |
Winning %
(5 or more varsity wins)
| | |
| --- | --- |
| Jordan Krenek | 78% |
| Robbie Tarantolo | 72% |
| Lee Nardo | 71% |
| Sarah Money | 58% |
| Justin Barajas | 57% |
| Riley Holmes | 57% |
| Bryan Menke | 55% |
Matches Wrestled
(excludes forfeit wins)
| | |
| --- | --- |
| Jordan Krenek | 36 |
| Robbie Tarantolo |   33 |
| Bryan Menke | 29 |
| Lee Nardo | 25 |
| Brandon Gonzalez | 24 |
| Sergey Crismon | 24 |
| Santiago Bravo | 23 |
| Riley Holmes | 23 |
| Zach Flores | 22 |
| Justin Barajas | 19 |
| Sarah Money | 18 |
| Bryan Campbell | 16 |
Total Points
| | |
| --- | --- |
| Jordan Krenek | 281 |
| Robbie Tarantolo | 199 |
| Bryan Menke | 160 |
| Lee Nardo | 149 |
| Justin Barajas | 130 |
| Brandon Gonzalez | 121 |
| Sergey Crismon | 107 |
| Zach Flores | 102 |
| Santiago Bravo | 100 |
| Riley Holmes | 86 |
| Sarah Money | 81 |
| Bryan Campbell | 74 |
Points %
| | |
| --- | --- |
| Jordan Krenek | 71% |
| Lee Nardo | 67% |
| Robbie Tarantolo | 63% |
| Sarah Money | 58% |
| Bryan Menke | 57% |
| Riley Holmes | 51% |
Highest Average Offensive Points per Match
| | |
| --- | --- |
| Jordan Krenek | 7.81 |
| Justin Barajas | 6.84 |
| Robbie Tarantolo | 6.03 |
| Lee Nardo | 5.96 |
| Bryan Menke | 5.52 |
| Zach Flores | 4.64 |
| Bryan Campbell | 4.63 |
| Sarah Money | 4.50 |
| Sergey Crismon | 4.46 |
| Santiago Bravo | 4.35 |
Lowest Average Points Allowed per Match
| | |
| --- | --- |
| Lee Nardo | 2.88 |
| Jordan Krenek |        3.17 |
| Sarah Money | 3.22 |
| Riley Holmes | 3.52 |
| Robbie Tarantolo | 3.58 |
| Bryan Menke | 4.14 |
Average Match Points Differential
| | |
| --- | --- |
| Jordan Krenek | 4.64 |
| Lee Nardo | 3.08 |
| Robbie Tarantolo | 2.45 |
| Bryan Menke | 1.38 |
| Sarah Money | 1.28 |
| Riley Holmes | 0.22 |
Pins
| | |
| --- | --- |
| Robbie Tarantolo | 17 |
| Jordan Krenek | 14 |
| Sarah Money | 10 |
| Bryan Menke | 10 |
| Brandon Gonzalez | 9 |
| Justin Barajas | 8 |
| Sergey Crismon | 8 |
| Lee Nardo | 7 |
| Zach Flores | 7 |
| Riley Holmes | 7 |
| Santiago Bravo | 6 |
| Bryan Campbell | 3 |
| Will Dunn | 3 |
| Angelica Maldonado | 2 |
| Ivan Villalobos | 1 |
| Michael Monroe | 1 |
| Chris Harris | 1 |
1st Period Pins
| | |
| --- | --- |
| Sarah Money | 8 |
| Robbie Tarantolo | 6 |
| Lee Nardo | 6 |
| Justin Barajas | 5 |
| Santiago Bravo | 4 |
| Bryan Menke | 4 |
| Riley Holmes | 4 |
| Brandon Gonzalez | 4 |
| Zach Flores | 3 |
| Will Dunn | 3 |
| Jordan Krenek | 2 |
| Bryan Campbell | 1 |
| Ivan Villalobos | 1 |
| Sergey Crismon | 1 |
| Michael Monroe | 1 |
Pins Under a Minute
| | |
| --- | --- |
| Riley Holmes (could be record) | 0:07 |
| Santiago Bravo | 0:14 |
| Will Dunn | 0:17 |
| Sarah Money | 0:21 |
| Sarah Money | 0:23 |
| Will Dunn | 0:25 |
| Robbie Tarantolo | 0:26 |
| Lee Nardo | 0:28 |
| Sarah Money | 0:30 |
| Riley Holmes | 0:30 |
| Santiago Bravo | 0:31 |
| Sarah Money | 0:36 |
| Lee Nardo | 0:37 |
| Lee Nardo | 0:38 |
| Robbie Tarantolo | 0:40 |
| Sarah Money | 0:41 |
| Bryan Menke | 0:42 |
| Bryan Campbell | 0:47 |
| Brandon Gonzalez | 0:47 |
| Sergey Crismon | 0:47 |
| Bryan Menke | 0:54 |
| Brandon Gonzalez | 0:59 |
Technical Fall Wins (15 point win)
| | |
| --- | --- |
| Bryan Menke | 2 |
| Jordan Krenek | 2 |
Major Decisions (8 or more points)
| | |
| --- | --- |
| Jordan Krenek | 5 |
| Lee Nardo | 3 |
| Zach Flores | 1 |
| Justin Barajas | 1 |
| Sergey Crismon | 1 |
| Bryan Menke | 1 |
| Riley Holmes | 1 |
17 or more Points in a Match
| | | |
| --- | --- | --- |
| Bryan Menke | 12/9/09 | 21 |
| Jordan Krenek | 12/11/09 | 20 |
| Sergey Crismon | 12/5/09 | 20 |
| Bryan Menke | 12/5/09 | 18 |
| Justin Barajas | 1/6/10 | 17 |
Shutout Decisions
(full six minute match shutouts)
| | |
| --- | --- |
| Jordan Krenek | 4 |
| Lee Nardo | 1 |
| Bryan Menke | 1 |
| Riley Holmes | 1 |
Matches with no points allowed (includes Fall wins)
| | |
| --- | --- |
| Jordan Krenek | 12 |
| Robbie Tarantolo | 11 |
| Sarah Money | 7 |
| Lee Nardo | 7 |
| Riley Holmes | 7 |
| Brandon Gonzalez | 6 |
| Bryan Menke | 6 |
| Santiago Bravo | 6 |
| Justin Barajas | 4 |
| Sergey Crismon | 4 |
| Bryan Campbell | 2 |
| Will Dunn | 2 |
| Zach Flores | 1 |
| Michael Monroe | 1 |
| Chris Harris | 1 |
Least # of Times Pinned
| | |
| --- | --- |
| Jordan Krenek | 0 |
| Robbie Tarantolo | 1 |
| Lee Nardo | 1 |
110
Date

Opponent

School

Weight

Location

Result

Total Points

Comments

1-27-10

Nicole Herrera

Crockett

110

Anderson

LBF 1:46

0-7

1-27-10

Mari Quiroz

Eastside

110

Anderson

LBF 1:30

0-5

Unsure of time

12-19-09

Kelly Moore

Austin

110

Doc Hes, Bryan

LBF ?

0-5

Unsure of score

12-19-09

Ashley Vanness

Cy-Creek

110

Doc Hes, Bryan

LBF ?

0-5

Unsure of score, opponent came in 4th

Overall

0-4

   0-22

0%

Weight

0-4

Region 4

0-4
119
<![if !vml]>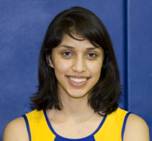 <![endif]>
Date

Opponent

School

Weight

Location

Result

Total Points

Comments

2-12-10

Ingrid Toro

Shoemaker

119

Regionals

LBF 0:59

0-5

2-12-10

Miranda Lara

Juarez-Lincoln

119

Regionals

LBF 1:59

0-10

Opponent was regional champion!

2-5-10

Bianca Vargas

LBJ

119

Districts

WBF 2:42

15-4

Angelica wins D27 championship!!!

1-27-10

Valerie Mata

Crockett

119

Anderson

WBF 3:40

11-2

First pin on Senior night against bigger opponent!

1-16-10

Kira L

Unknown

119

McCallum Duals

LBF 1:03

0-5

1-16-10

Unknown

Unknown

119

McCallum Duals

LBF 1:11

0-8

1-08-10

Alaina Rosales

Roosevelt

119

Centex - Delco

LBF 2:00

2-4

Got first takedown!

1-08-10

Jessa Pasion

Shoemaker

119

Centex - Delco

LBF 1:08

0-5

1-06-10

Allison Woodruff

LBJ

119

LBJ dual

LBF 1:41

0-10

12-19-09

Jessa Pasion

Shoemaker

119

Doc Hes, Bryan

LBF ?

0-5

Unsure of score, opponent came in 3rd

12-19-09

Amanda Carnes

Kingswood Park

119

Doc Hes, Bryan

LBF ?

0-5

Unsure of score

Overall

3-9 = 25%

28-63

31%

Weight

3-9 = 25%

Region 4

3-9 = 25%
128
<![if !vml]>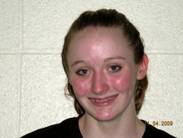 <![endif]>
Date

Opponent

School

Weight

Location

Result

Total Points

Comments

2-12-10

Katy Parker

Churchill

128

Regionals

LBF 1:30

2-5

Not sure of time. 

2-12-10

Christian Fallon

Ellison

128

Regionals

LBF 3:09

2-7

Opponent took 5th in Region.

2-5-10

Allie Kleinberg

LBJ

128

Districts

WBF 5:30

18-4

Sarah wins District Championship as a freshman!!!

2-5-10

Veronica Novelo

Lanier

128

Districts

WBF 0:30

5-0

Sum minute shuout pin at Districts!

1-27-10

Stephanie Rayos

Eastside

148

Eastside

WBF 0:41

5-0

Wrestles up 2 classes and gets sub minute shutout pin!

1-27-10

Phoenix Del Cueta

Crockett

138

Crockett

WBF 3:09

10-1

Wrestled up and dominated!

1-27-10

Veronica Carrillo

Eastside

138

Eastside

WBF 1:19

5-0

Wrestled up and got first period shutout pin!

1-16-10

Christian Fallon

Ellison

128

McCallum Duals

LBF 1:03

0-5

1-16-10

Michele Rabren

Unknown

128

McCallum Duals

WBF 1:06

8-0

First period shutout pin!

1-16-10

Chelsea Lopez

Unknown

128

McCallum Duals

LBF 2:44

2-10

1-08-10

Marleen Campos

La Joya

128

Centex - Delco

WBF 2:38

5-0

First period shutout pin!

1-08-10

Audra Mungia

CC Carroll

128

Centex - Delco

LBF 4:33

4-10

12-19-09

Rina Zepeda

Morton Ranch

128

Doc Hes, Bryan

LBF ?

0-5

Unsure of score and time

12-19-09

Joshelyn Contreras

Houston Westside

128

Doc Hes, Bryan

LBF ?

0-5

Unsure of score and time

12-05-09

Christian Fallon

Ellison

128

McCallum Duals

WBF 0:21

5-0

Sub-minute shutout pin!

12-05-09

Lea Donahue

Ellison

128

McCallum Duals

LBF 1:23

0-5

12-02-09

Unknown

Bowie

128

Capital Classic

WBF 0:36

5-1

Another sub-minute pin!

11-22-09

Melody Dominguez

Akins

128

Capital Classic

WBF 0:23

5-0

First varsity match is a sub-minute shutout pin!

Overall

10-8 = 56%

81-58

58%

Sarah had other matches that were not recorded in the scorebook.  I believe she actually won 11 matches this year.

Weight

10-8 = 56%

Region 4

10-8 = 56%
103
<![if !vml]>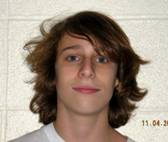 <![endif]>
Date

Opponent

School

Weight

Location

Result

Total Points

Comments

1-8-10

Michael Neimuth

Madison

103

Centex - Delco

LBF 1:26

0-5

1-8-10

Jose Espinoza

La Joya

103

Centex - Delco

LBF 1:59

1-9

Tough opponent!

12-19-09

Joey Altimore

Waller

103

Doc Hess, Bryan

LBF 1:34

0-5

12-19-09

John Childers

Killeen

103

Doc Hess, Bryan

LBF 2:57

0-11

12-11-09

Jordan McCook

Madison

103

SA Johnson

LBF 1:25

0-5

12-11-09

Joshua MacIntyre

Pflugerville

103

SA Johnson

LBF 2:11

3-11

Got 3 points this varsity match!

12-9-09

Kenny Call

Westlake

103

Westlake

LBF 1:28

0-5

12-9-09

Derek Gamble

TX Sch for Deaf

103

Westlake

LBF 4:53

2-18

Got a takedown against a quality opponent!

12-5-09

John Forfeit

Crockett

103

Akins Duals

WBFF

0

Gets a win for the team!

12-5-09

John Forfeit

Shoemaker II

103

Akins Duals

WBFF

0

Gets a win for the team!

12-5-09

John Forfeit

Lanier

103

Akins Duals

WBFF

0

Gets a win for the team!

12-5-09

John Forfeit

Georgetown

103

Akins Duals

WBFF

0

Gets a win for the team!

12-2-09

Steven Galbreath

Bowie

103

Bowie

LBF 1:36

0-5

A Freshman wrestling Varsity!

Overall

4-9  = 31%

6-74

8%

@ 103lbs

4-9  = 31%

103 in Region 4

4-8 = 33%
103/112/119
<![if !vml]>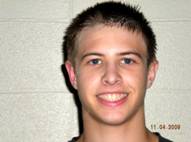 <![endif]>
Date

Opponent

School

Weight

Location

Result

Total Points

Comments

2-12-10

Paul Ngyuen

CC King

103

Regionals

LBD 2-3

2-3

Close, close loss to 5th place regional finisher

2-12-10

Jaime Flores

Palmview

103

Regionals

LBD 0-2

0-2

Close loss to regional runner-up!

2-12-10

Royce Carpenter

Harker Heights

103

Districts

WBF 3:38

14-1

Dominating regional win!

2-5-10

Ricardo Castro

Lanier

103

Districts

WBF 0:38

9-0

First period shutout pin to repeat as D27 Champion!!!

1-30-10

John Forfeit

Connally

103

Bulldawg Duals

WBFF

0

Nobody wants to wrestle Lee now that he's at 103!

1-30-10

John Forfeit

Georgetown

103

Bulldawg Duals

WBFF

0

1-27-10

John Forfeit

Crockett

103

Anderson

WBFF

0

20th win of the season!

1-27-10

John Forfeit

Eastside

103

Anderson

WBFF

0

Lee makes it down to 103!!!

1-20-10

John Forfeit

Connally

112

Connally

WBFF

0

1-16-10

Allan P

Shoemaker II

112

McCallum Duals

WBF 0:37

5-0

First period shutout pin!

1-16-10

Michael Pena

Victoria Memorial

112

McCallum Duals

WBMD 14-6

14-6

Major decision!

1-16-10

John Forfeit

Vandegrift

112

McCallum Duals

WBFF

0

1-16-10

John Forfeit

A&M Consolidated

112

McCallum Duals

WBFF

0

1-13-10

John Forfeit

TX Sch for Deaf

112

Tx Sch for Deaf

WBFF

0

1-13-10

Kevin McFarland

McCallum

112

TX Sch for Deaf

WBF 1:09

5-0

Down to 112, first period shutout pin!

1-8-10

Kody Leslie

Vandergrift

119

Centex - Delco

LBD 0-2

0-2

Lee is trying to drop to 103, weights only 108

1-8-10

Rudy Gonzalez

Mission Veterans

119

Centex - Delco

LBD 0-4

0-4

Tough opponent!

1-6-10

John Forfeit

LBJ

119

LBJ

WBFF

0

12-19-09

Daniel Rodriguez

McAllen Rowe

119

Doc Hess, Bryan

LBF OT

7-10 OT

Tough overtime loss

12-19-09

A J Carvalho

Seven Lakes

119

Doc Hess, Bryan

WBD 5-1

5-1

Lee gets his 10th win of the season!

12-19-09

Ryan Stewart

Woodlands

119

Doc Hess, Bryan

LBD 1-6 

1-6

12-19-09

Rey Texidor

Shoemaker

119

Doc Hess, Bryan

WBD 3-0

3-0

Shutout win!

12-11-09

Tommy Strong

Georgetown

119

SA Johnson

LBD 3-9

3-9

Lee is sick and does not continue in tournament

12-9-09

Sammy Ivester

Westlake

119

Westlake

WBD 10-5

10-5

12-9-09

Omar Valdividor

TX Sch for Deaf

119

Westlake

WBMD 12-3

12-3

12-5-09

Michael French

Crockett

119

Akins Duals

WBMD 10-1

10-1

Major win over quality opponent

12-5-09

Alan E

Shoemaker II

119

Akins Duals

WBF 0:28

8-0

First period shutout pin

12-5-09

Ricardo Castro

Lanier

119

Akins Duals

WBF 1:41

10-0

First period shutout pin

12-5-09

Dean Kedca

Georgetown

119

Akins Duals

WBF 4:44

9-0

Shutout pin

12-2-09

Ryan Mareno

Bowie

119

Bowie

LBD 2-5

2-5

11-21-09

Ryan Mareno

Bowie

119

Capitol Classic

LBD 5-8

5-8

Lee takes 4th at Capitol Classic!!!

11-21-09

Ben Thomson

Seven Lakes

119

Capitol Classic

WBD 7-1

7-1

11-21-09

Emileo Zavala

McAllen Rowe

119

Capitol Classic

WBD 6-2

6-2

11-21-09

David Taboada

Vista Ridge

119

Capitol Classic

LBD 2-3

2-3

Overall

24-10  = 71%

149-72

67%

@ 103lbs

6-2  = 75%

103 in Region 4

6-2 = 75%
Jordan Krenek, Junior, Captain
112
<![if !vml]>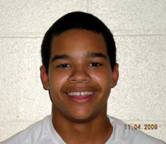 <![endif]>
Date

Opponent

School

Weight

Location

Result

Total Points

Comments

2-26-10

Ruben Lujan

El Paso Americas

112

State Chmpships

LBD 2-6

2-6

Region 1 3rd place finisher

2-26-10

Marco Tamayo

Carrollton Turner

112

State Chmpships

LBD 2-5

2-5

Region 2 champ, Opponent takes 3rd in State!

2-13-10

Cullen Martinez

Vista Ridge

112

Regionals

LBD 2-7

2-7

Jordan takes 4th in Region IV – He's going to State!!!!

2-13-10

David Diaz

McAllen Rowe

112

Regionals

WBD 2-0

2-0

Beats D31 champ in nail-biter!

2-12-10

Jesus Canales

Rio Grande City

112

Regionals

WBMD 14-3

14-3

Big regional win!

2-12-10

Alex Martinez

Georgetown

112

Regionals

WBD 7-2

7-2

30th win of the season!

2-12-10

Cullen Martinez

Vista Ridge

112

Regionals

LBD 4-8

4-8

Opponent places 3rd in Region IV

2-5-10

Jesse Rocha

Akins

112

Districts

WBF 4:42

14-2

Regional win

2-5-10

Oscar Romero

Lanier

112

Districts

WBTF 16-1

16-1

10th win in a row!

1-30-10

John Forfeit

Connally

112

Bulldawg Duals

WBFF

0

1-30-10

Dean Keim

Georgetown

112

Bulldawg Duals

WBF 5:35

11-3

1-27-10

Matthew French

Crockett

112

Crockett

WBMD 11-1

11-1

Dominating win

1-27-10

John Forfeit

Eastside

112

Anderson

WBFF

0

1-20-10

     Damon Anderson

Connally

119

Connally

WBF 2:41

7-0

Wrestles up; shutout pin!

1-13-10

Omar Valdavinos

TX Sch for Deaf

119

Tx Sch for Deaf

WBF 2:27

7-0

Wrestles up; shutout pin

1-13-10

Leo Rogel

McCallum

119

TX Sch for Deaf

WBF 1:11

5-0

Wrestles up; first period shutout pin

1-9-10

Kaleb Richardson

Coppell

112

Centex - Delco

WBMD 9-6

9-6

Jordan takes 3rd at Centex Tournament, 20th win!

1-9-10

Jeffrey Jordan

Ellison

112

Centex - Delco

WBMD 8-0

8-0

6 minute major win shutout

1-9-10

Andrew Wilson

NB Canyon

112

Centex - Delco

LBMD 3-15

3-15

State ranked opponent

1-9-10

Caleb Swyer

Churchill

112

Centex - Delco

WBMD 9-0

9-0

6 minute major win shutout

1-8-10

Daniel Long

Vandergrift

112

Centex - Delco

WBF 3:10

8-0

Shutout pin

1-8-10

Athony Nunez

Hendrickson

112

Centex - Delco

WBF 3:17

10-2

1-6-10

Mr. Forfeit

LBJ

112

LBJ

WBFF

0

12-19-09

Logan Meekma

Bryan

112

Doc Hess, Bryan

WBD 6-4

6-4

Jordan takes 3rd at Doc Hes Tournament

12-19-09

Justin Sanchez

Morton Ranch

112

Doc Hess, Bryan

LBMD 7-18 

7-18

State ranked opponent

12-19-09

Alley Puente

Madison

112

Doc Hess, Bryan

WBF 3:00

10-2

12-11-09

Logan Meekma

Bryan

112

SA Johnson

LBD 2-4

2-4

Jordan takes 2nd at Pederson Invitational!!!

12-11-09

Abraham Alvarado

PSJA

112

SA Johnson

WBTF 20-3

20-3

Dominating technical fall in semi-final match

12-11-09

Cody Castelline

Bowie

112

SA Johnson

WBMD 8-0

8-0

Full match shutout and major win!

12-11-09

Michael Pena

Victoria Memorial

112

SA Johnson

WBF 3:11

10-0

Shutout pin, and 10th win of the season!

12-9-09

Jake Head

Westlake

112

Westlake

WBF 3:18

9-0

Shutout pin

12-9-09

John Forfeit

TX Sch for Deaf

112

Westlake

WBFF

0

12-5-09

Joseph Alva

Crockett

112

Akins Duals

WBF 2:10

7-0

Shutout pin

12-5-09

Alan P

Shoemaker II

112

Akins Duals

WBF 4:38

7-1

12-5-09

Oscar Romero

Lanier

112

Akins Duals

WBF 1:55

5-0

First period shutout pin

12-5-09

John Forfeit

Georgetown

112

Akins Duals

WBFF

0

12-2-09

Cody Castelline

Bowie

112

Bowie

WBF 3:10

7-2

11-21-09

Fabian Diaz

Bryan

112

Capitol Classic

LBD 2-4 OT

2-4

Jordan takes 4th at Capitol Classic!!!

11-21-09

Matthew French

Crockett

112

Capitol Classic

WBF 4:49

17-6

11-21-09

David Diaz

McAllen Rowe

112

Capitol Classic

LBD 5-9

5-9

11-21-09

Fabian Diaz

Bryan

 112

Capitol Classic

WBD 8-6 OT

8-6 OT

Goes into OT for first win of season

Overall

32-9  = 78%

281-114

71%

@ 112lbs

30-9  = 77%

112 in Region 4

29-5 = 85%
119/125
<![if !vml]>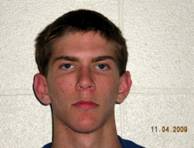 <![endif]>
Date

Opponent

School

Weight

Location

Result

Total Points

Comments

2-5-10

Andy Baltazar

Lanier

119

Districts

WBF 2:16

7-0

Dominating District championship win!  Brian wins 3rd!!!

2-5-10

Leo Rogel

McCallum

119

Districts

LBMD 0-9

0-9

2nd loss to Rogel, didn't get pinned this time

1-27-10

Joseph Alva

Crockett

119

Anderson

LBF 2:16

4-7

Was injured in match

1-27-10

Chris Picazo

Eastside

119

Anderson

LBF 3:22

6-9

Had him on his back…

1-20-10

Cedric Robertson