<![if !vml]>
<![endif]>
2007–2008 Wrestling Season Stats and Videos
Wrestler's records are shown below and taken from the team's scorebook or as recorded off the videos.  WBD means win by decision.  WBF mean win by a fall.  WBMD means a win by a major decision which is 8 or more points.  WBTF means win by a technical fall which is a 15 point or greater advantage.   3 different wrestler records are presented below; overall, "weight record", and "Region 4 weight record".   The weight record does not include losses when the wrestler wrestled up a weight class and lost, but wins at higher weight classes are included.  The Region 4 record is the wrestler's performance against other varsity wrestlers from Anderson's region in the State (Region 4) which gives an indication of likely performance at the Regional meet in San Antonio on February 8th and 9th.  Forfeit wins against no opponent at a dual meet are not included in the win totals.  Opponent rankings are taken from the Inside Texas Wrestling website rankings (www.insidetexaswrestling.com).  Match points are shown for each match.  3 points were added to the score at the time of each pin.  The wrestler that pinned his opponent received an extra 3 points on top of the score at that time as shown on the video.  Matches with an asterisk (*) are estimated final scores because the video doesn't exist.  The presumption is that there was a takedown worth two points followed by a pin worth three, so many of these matches are estimated as 5-0, particularly for 1st period pins.   The season point totals for each wrestlers are on three lines; the first line is their cumulative points for and against, followed by their match average for and against, followed on the last line by their season total point differential.  A positive number indicates the wrestler out pointed his opponents.
Varsity Wrestlers
JV wrestlers are after the Varsity wrestlers)
District 27 Champions – See the Video!!!
UIL State Championship Wrestler Introductions
VARSITY WRESTLERS/ MATCHES
| | | | | | | | | |
| --- | --- | --- | --- | --- | --- | --- | --- | --- |
| Weight | Name | Year | Total Points | Points  % | Weight Record | Win % | Overall Record | Win % |
| 103 | | Sophomore | 200-253 | 44% | 12-22 | 38% | 12-22 | 35% |
| 125 | | Sophomore | 22-51 | 30% | 1-7 | 13% | 1-7 | 13% |
| 130 | | Freshman | 47-50 | 48% | 2-4 | 33% | 5-4 | 56% |
| 135 | | Junior | 268-144 | 65% | 30-7 | 81% | 34-11 | 76% |
| 140/145 | | Senior (co-captain) | 577-64 | 90% | 40-1 | 98% | 40-1 | 98% |
| 140/145 | | Junior (co-captain) | 266-162 | 62% | 19-12 | 61% | 19-14 | 58% |
| 152 | | Junior | 239-182 | 57% | 28-12 | 70% | 28-15 | 65% |
| 160/171 | | Senior | 288-205 | 58% | 23-16 | 59% | 23-19 | 55% |
| 160/171/180 | | Junior | 76-87 | 47% | 3-5 | 38% | 8-11 | 42% |
| 160/171 | | Junior | 117-68 | 63% | 12-5 | 71% | 12-6 | 67% |
| 180/189 | | Senior (co-captain) | 344-190 | 64% | 36-10 | 78% | 36-11 | 77% |
| 189 | | Freshman | 66-74 | 47% | 5-6 | 45% | 8-8 | 50% |
| 215 | | Senior | 164-155 | 51% | 17-14 | 55% | 17-14 | 55% |
| 215 | | Freshman | 20-57 | 26% | 0-4 | 0% | 1-8 | 11% |
| 285 | | Senior | 106-117 | 48% | 14-14 | 50% | 14-14 | 50% |
| | | Team | 2799-1858 | 60% | 242-139 | 64% | 258-165 | 61% |
Varsity Team Leaders
Overall Wins
| | |
| --- | --- |
| Bobby Barney | 40 |
| Andrew Menke | 36 |
| Austin Moore | 34 |
| Jack Squier | 28 |
| Colin MacMurtrie | 23 |
Winning % at Weight
| | |
| --- | --- |
| Bobby Barney | 98% |
| Austin Moore | 81% |
| Andrew Menke | 78% |
| Evan Durrant | 71% |
| Jack Squier | 70% |
Region 4 Wins and %s
| | | |
| --- | --- | --- |
| Bobby Barney | 18-0 | 100% |
| Austin Moore | 21-2 | 91% |
| Andrew Menke | 19-3 | 86% |
| Jack Squier | 19-6 | 76% |
| Evan Durrant | 12-5 | 71% |
Total Points
| | |
| --- | --- |
| Bobby Barney | 577 |
| Andrew Menke | 344 |
| Colin MacMurtrie | 288 |
| Austin Moore | 268 |
| Joseph Langdon | 266 |
| Jack Squier | 239 |
| Lee Nardo | 200 |
Points %
| | |
| --- | --- |
| Bobby Barney | 90% |
| Austin Moore | 65% |
| Andrew Menke | 64% |
| Evan Durrant | 63% |
| Joseph Langdon | 62% |
| Colin MacMurtrie | 58% |
| Jack Squier | 57% |
Highest Average Offensive Points per Match
| | |
| --- | --- |
| Bobby Barney | +14.1 |
| Joseph Langdon | 8.2 |
| Andrew Menke | 7.3 |
| Colin MacMurtrie | 6.9 |
| Evan Durant | 6.5 |
| Austin Moore | 6.0 |
| Lee Nardo | 5.9 |
| Jack Squier | 5.6 |
Lowest Average Points Allowed per Match
| | |
| --- | --- |
| Bobby Barney | 1.5 |
| Austin Moore | 3.2 |
| Evan Durrant | 3.8 |
| Andrew Menke | 4.0 |
| Jonathan Moore | 4.1 |
| Jack Squier | 4.3 |
| Zeke Solomon | 4.6 |
| Robbie Tarantolo | 4.6 |
Average Match Points Differential
| | |
| --- | --- |
| Bobby Barney | +12.51 |
| Andrew Menke | 3.28 |
| Joseph Langdon | 3.15 |
| Austin Moore | 2.76 |
| Evan Durrant | 2.72 |
| Colin MacMurtrie | 2.10 |
| Jack Squier | 1.30 |
Pins
| | |
| --- | --- |
| Andrew Menke | 19 |
| Bobby Barney | 17 |
| Jack Squier | 15 |
| Grant Jones | 14 |
| Colin MacMurtrie | 13 |
| Austin Moore | 13 |
| Joseph Langdon | 13 |
1st Period Pins
| | |
| --- | --- |
| Jack Squier | 11 |
| Jonathan Moore | 10 |
| Andrew Menke | 8 |
| Austin Moore | 8 |
| Joseph Langdon | 8 |
| Grant Jones | 8 |
Fastest Pins
| | |
| --- | --- |
| Joseph Langdon | 0:21 |
| Evan Durrant | 0:26 |
| Joseph Langdon | 0:26 |
| Jonathan Moore | 0:27 |
| Grant Jones | 0:28 |
| Jonathan Moore | 0:28 |
| Jack Squier | 0:28 |
| Austin Moore | 0:28 |
| Jack Squier | 0:28 |
| Grant Jones | 0:30 |
Technical Fall Wins
| | |
| --- | --- |
| Bobby Barney | 15 |
| Joseph Langdon | 1 |
| Evan Durrant | 1 |
| Andrew Menke | 1 |
| Austin Moore | 1 |
| Jack Squier | 1 |
Major Wins (8 or more points)
| | |
| --- | --- |
| Bobby Barney | 21 |
| Colin MacMurtrie | 6 |
| Austin Moore | 5 |
| Lee Nardo | 4 |
| Joseph Langdon | 3 |
| Evan Durrant | 3 |
| Andrew Menke | 2 |
| Jack Squier | 2 |
| Grant Jones | 1 |
| Robbie Tarantolo | 1 |
16 or more Points in a Match
| | | |
| --- | --- | --- |
| Colin MacMurtrie | 1/18 | 21 |
| Austin Moore | 1/19 | 20 |
| Bobby Barney | 2/9 | 20 |
| Evan Durrant | 1/16 | 20 |
| Colin MacMurtrie | 12/7 | 19 |
| Bobby Barney | 12/1 | 19 |
| Bobby Barney | 2/22 | 18 |
| Bobby Barney | 11/14 | 18 |
| Bobby Barney | 2/9 | 17 |
| Colin MacMurtrie | 2/9 | 17 |
| Joseph Langdon | 1/16 | 17 |
| Bobby Barney | 12/1 | 17 |
| Bobby Barney | 12/22 | 17 |
| Bobby Barney | 2/9 | 16 |
| Jack Squier | 2/2 | 16 |
| Joseph Langdon | 12/1 | 16 |
| Bobby Barney | 1/19 | 16 |
| Lee Nardo | ¼ | 16 |
| Bobby Barney | 12/22 | 16 |
| Bobby Barney | ¼ | 16 |
| Bobby Barney | ¼ | 16 |
| Andrew Menke | 1/19 | 16 |
| Bobby Barney | 1/19 | 16 |
Shutout Decisions (non-Fall wins)
| | |
| --- | --- |
| Austin Moore | 9 |
| Bobby Barney | 9 |
| Lee Nardo | 4 |
| Jack Squier | 1 |
| Andrew Menke | 1 |
| Robbie Tarantolo | 1 |
Matches with no points allowed (includes Fall wins)
| | |
| --- | --- |
| Austin Moore | 20 |
| Bobby Barney | 16 |
| Jack Squier | 12 |
| Andrew Menke | 12 |
| Grant Jones | 11 |
# of Times Pinned
| | |
| --- | --- |
| Bobby Barney | 0* |
| Andrew Menke | 0 |
| Austin Moore | 1 |
| * Not since childhood | |
Matches Wrestled
| | |
| --- | --- |
| Andrew Menke | 47 |
| Austin Moore | 45 |
| Jack Squier | 43 |
| Colin MacMurtrie | 42 |
| Bobby Barney | 41 |
| Joseph Langdon | 33 |
| Lee Nardo | 32 |
| Grant Jones | 31 |
| Jonathan Moore | 28 |
Versus Ranked Opponents
(Ranked in top 5 in their city, region or state)
Weight

Name

Weight Record

Win %

% of losses to ranked

Vs State Qualifiers

Win

%

103

1-12

8%

60%

0-10

0

119

0-0

0%

0%

0-0

0

130

0-2

0%

67%

0-0

0

135

14-8

64%

100%

3-5

38%

140/145

17-1

94%

0%

10-1

91%

140/145

1-4

20%

40%

0-1

0%

152

5-12

29%

100%

0-9

0%

160/171

0-12

0%

75%

0-4

0%

160/171/180

0-3

0%

60%

0-2

0%

160/171

0-2

0%

50%

0-2

0%

180/189

17-11

61%

100%

4-8

33%

189

0-5

0%

100%

0-2

0%

215

1-7

13%

50%

0-3

0%

215

0-3

0%

75%

0-0

0%

285

0-6

0%

33%

0-2

0%

56-88

39%

17-48

26%
103 pounds
Lee Nardo, Sophomore
<![if !vml]>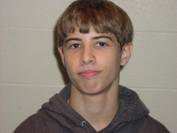 <![endif]>
Date

Opponent

School

Weight

Location

Result

Total Points

Comments

2-8-08

PSJA Memorial

103

Regionals

LBD 3-11

3-11

Opp came in 6th, 22-10 record, senior

2-8-08

Akins

103

Regionals

LBD 2-9

2-9

Regional runner-up; 3rd loss to him, St Qfr

2-2-08

District Chmpshp

103

Delco

1st Pl

Lee is District 27 Champion!!!

1-26-08

Bowie

103

Bowie

LBF 2:48

0-10

Ranked #4 in State, #1 in Austin, State Qlfr

1-26-08

Travis

103

Bowie

WBD 15-8

15-8

1-23-08

Crockett

103

Anderson

WBMD 12-0

12-0

1-23-08

Akins

103

Anderson

LBF 4:13

0-9

#5 in State and #2 ranked in Austin, St Qlfr

1-19-08

La Joya

103

La Joya

WBD 7-6

7-6

Lost to Flores at Centex, exciting win at end

1-19-08

Mission Veterans

103

La Joya

LBD 6-7

6-7

Opp ranked #2 in Rio Grande Valley

1-18-08

Sharyland

103

La Joya

WBD 15-12

15-12

Exciting comeback win

1-12-08

David Nickelatti

Westlake

103

Centex

LBF

0-5*

Opp 4th, 2nd loss to him, #4 in Austin, St Qlfr

1-12-08

Churchill

103

Centex

WBD 11-8

11-8

Opp #3 in San Antonio

1-11-08

Pflugerville

103

Centex

WBD 7-0

7-0

2nd win against Pugh this year

1-11-08

CC King

103

Centex

WBMD 10-0

10-0

1-11-08

La Joya

103

Centex

LBD 6-9

6-9

1-04-08

Lawton, OK

103

Lone Star

LBMD 14-2

14-2

1-04-08

Franklin El Paso

103

Lone Star

LBF 4:41

0-12

Opp ranked #1 in El Paso, State Qualifier

1-04-08

Highland Park

103

Lone Star

WBMD 16-5

16-5

1-04-08

Klein Oak

103

Lone Star

LBF 5:19

6-16

2nd loss to Weatherly

1-04-08

Alamosa, CO

103

Lone Star

LBF 1:02

0-7

Colorado team was state champion

12-22-07

Waller

103

Doc Hess

LBF 4:36

1-13

Opp ranked in Houston's top 9

12-22-07

Brazoswood

103

Doc Hess

LBD 6-9

6-9

Opp ranked in Houston's top 9

12-12-07

David Nickelatti

Westlake

103

Westlake

LBF

0-5*

Opp ranked #4 in Austin, St Qualifier

12-07-07

El Paso Eastwood

103

Woodlands

LBF 3:09

0-5

Opp placed 3rd, 2nd in El Paso, State Qualifier

12-07-07

Klein Oak

103

Woodlands

LBF 2:23

2-11

12-05-07

Texas Sch Deaf

103

Anderson

WBF 2:28

18-2

12-01-07

Lorenzo Garcia

Victoria Memorial

103

Cedar Park

WBD 11-7

11-7

Lee wins 4th at Cedar Park Tournament!!

12-01-07

Henderson

103

Cedar Park

LBF 5:47

9-12

12-01-07

Cedar Park

103

Cedar Park

LBF 4:47

3-16

Ranked #7 in State, #3 in Austin, State Qlfr

12-01-07

Vista Ridge

103

Cedar Park

LBF 5:46

3-17

2nd loss to Lampi

11-28-07

Pflugerville #2

103

Anderson

WBMD 9-0

9-0

11-28-07

Pflugerville #1

103

Anderson

WBF 3:32

7-0

11-20-07

Vista Ridge

103

Anderson

LBF 1:22

1-7

11-17-07

Alex Gilpin

SA Reagan

103

Bowie

LBF 1:51

0-5*

Opp is #2 in San Antonio, State Qualifier

11-17-07

Akins

103

Bowie

LBF 2:32

0-8

#5 in State, #2 in Austin!, St Qualifier

Overall

12-22

200-253 5.9-7.4     -53

* Lee probably had the toughest competition on the team!  Almost half of Lee's losses were to State qualifiers!

Weight

12-22

Region 4

11-12
119/125 pounds
Gustavo Alvarez-Teran, Sophomore
<![if !vml]>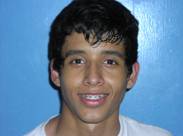 <![endif]>
Date

Opponent

School

Weight

Location

Result

Total Points

Comments

2-2-08

District Chmpshp

125

Delco

3rd pl

Gus comes in 3rd place in District 27!!!

2-2-08

McCallum

125

District

WBF 4:42

12-1

His first varsity win and it was a pin! 

2-2-08

LBJ

125

District

LBF 2:42

0-11

Opp came in 2nd in District

1-23-08

Akins

125

Anderson

LBF 4:48

8-14

Opp won 3 matches at Centex

1-19-08

La Joya

125

La Joya

LBF 0:38

0-5

Varsity match

1-19-08

Mission Veterans

125

La Joya

LBF 1:02

0-5

Varsity match

1-18-08

Sharyland

125

La Joya

LBF 1:54

0-5

Varsity match

1-18-08

McAllen

125

La Joya

LBF 1:02

0-5

Varsity match

1-16-08

Lanier

125

Anderson

LBF 1:07

2-5

His first varsity match!

Overall

1-7

22-51 2.8-6.4   - 29

* Gus won his last match of the season with an impressive pin!

Weight

1-7

Region 4

1-7
130 pounds
Bobby Arreola, Freshman
<![if !vml]>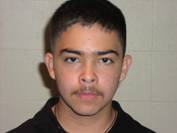 <![endif]>
Date

Opponent

School

Weight

Location

Result

Total Points

Comments

2-2-08

District Chmpship

130

Delco

3rd Pl

Bobby come in 3rd in District 27!!!

2-2-08

LBJ

130

District

LBF 2:46

2-10

Opp places 2nd in District

2-2-08

Lanier

130

District

WBF 3:13

5-0

2nd pin vs Shafer

1-19-08

La Joya

130

La Joya

LBF 0:49

0-5

Varsity match - #1 rated 130lb in the Valley

1-18-08

Sharyland

130

La Joya

LBF 0:25

0-5

Varsity match - #1 rated 125lb in the Valley

1-18-08

Isaih Diaz

McAllen

130

La Joya

LBTF

1-16*

Varsity - might be wrong, don't have final results

1-16-08

Lanier

130

Anderson

WBF 1:11

5-0

First Varsity match and pin!

12-22-07

Westlake

142

Westlake

WBF 1:11

9-2

12-05-07

Hudson JV

Texas School for the Deaf

142

Anderson

WBF 0:43

5-4

11-28-07

Mcleod JV

Pflugerville

142

Anderson

WBD 10-3

10-3

11-20-07

Eubank JV

Vista Ridge

142

Anderson

LBD 10-5

10-5

His first match!

Overall w/JV

5-4

47-50  5.2-5.5  -3

Vars Weight

2-3

Vars Region

2-3
135 pounds
Austin Moore, Junior
<![if !vml]>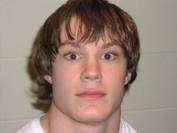 <![endif]>
Date

Opponent

School

Weight

Location

Result

Total Points

Comments

2-22-08

SA Reagan

135

State Chmpshp

LBF 2:29

0-11

2nd loss to Regional Champion this year

2-22-08

Euless Trinity

135

State Chmpshp

LBMD 2-14

2-14

Opp was State Champion!

2-22-08

Chapin

135

State Chmpshp

WBD 4-2 OT

4-2

Austin wins State Tournament match!

2-9-08

Regional Cmpshp

135

San Antonio

2nd place

Austin is Region IV runner-up!!!  He's going to State!!!

2-9-08

SA Reagan

135

Regionals

LBMD 0-10

0-10

Championship match, Opp was 39-5, senior

2-9-08

McAllen Rowe

135

Regionals

WBD 4-3

4-3

Opp came in 5th with 35-2 record, was #1 seed

2-8-08

Weslaco

135

Regionals

WBD 3-2

3-2

Opp came in 3rd with 26-4 record

2-8-08

Cedar Park

135

Regionals

WBMD 14-0

14-0

Opp was 18-9

2-2-08

District Chmpshp

135

Delco

1st place

Austin is District 27 Champion!!!

2-2-08

LBJ

135

District

WBF 1:59

8-0

2nd win vs Myer, 30th win of season!

1-26-08

Bowie

135

Bowie

WBD 2-0

2-0

1-26-08

Travis

140

Bowie

WBF 3:01

12-2

Wrestled up

1-23-08

Crockett

135

Anderson

WBD 3-2

3-2

2nd win against Huerta, rated #5 in Austin

1-23-08

Akins

135

Anderson

WBF 0:34

5-0

1-19-08

La Joya

135

La Joya

WBD 11-5

11-5

Opp #3 ranked in Rio Grande Valley

1-19-08

Mission Veterans

135

La Joya

WBTF 20-3

20-3

Opp #2 ranked in Rio Grande Valley

1-18-08

McAllen

135

La Joya

WBF 1:20

8-0

1-16-08

Lanier

145

Anderson

WBF 3:47

16-0

Wrestled up

1-12-08

Centex Invitational

Over 25 schools

135

Austin

1st Pl

Austin wins Centex Tournament!!!

1-12-08

Bowie

135

Centex

WBD 5-2

5-2

Opp ranked #2 135lb in Austin area

1-12-08

Neils Hazen

Westlake

135

Centex

WBD 3-1

3-1

Opp ranked #3 in Austin area, 20th win!

1-11-08

Macarthur

135

Centex

WBMD 9-0

9-0

Opp ranked #3 in San Antonio area

1-11-08

Beeville

135

Centex

WBF 1:17

7-0

1-11-08

SA Roosevelt

135

Centex

WBF 1:02

5-0

1-04-08

Lawton, OK

135

Lone Star

WBMD 12-4

12-4

1-04-08

Franklin El Paso

135

Lone Star

WBF 0:28

5-0

1-04-08

Highland Park

140

Lone Star

LBD 4-7

4-7

Wrestled up

1-04-08

Klein Oak

135

Lone Star

WBF 3:03

7-1

1-04-08

Alamosa, CO

135

Lone Star

LBD 0-7

0-7

Colorado team was state champion

12-22-07

Doc Hess Tournament

Over 40 Schools

135

Bryan

1st Pl

Austin wins Doc Hess bracket!!!

12-22-07

Morton Ranch

135

Doc Hess

LBD 2-7

2-7

Opp ranked #3 in Houston

12-22-07

Shoemaker

135

Doc Hess

WBMD 13-0

13-0

Opp ranked #2 in Region 4

12-22-07

Katy

135

Doc Hess

WBD 1-0

1-0

Opp ranked #2 in Houston, #1 seed

12-22-07

Oak Ridge

135

Doc Hess

WBF 0:31

5-0

12-12-07

Westlake

135

Westlake

WBD 2-0

2-0

Opp beat Hazen #3 in Region 4 in wrestle-off

12-08-07

Woodlands Invitational

Over 30 schools

135

Woodlands

4th Pl

Austin wins 4th place in Tournament!!!

12-08-07

Klein

135

Woodlands

LBMD 2-12

2-12

Opp ranked #1 in Houston, finished 3rd

12-08-07

Cypress Woods

135

Woodlands

WBF 2:10

3-0

Opp finished 6th in tournament

12-08-07

Comeaux LA

135

Woodlands

WBD 3-2

3-2

12-08-07

Cypress Ridge

135

Woodlands

WBD 5-0

5-0

12-08-07

Second Baptist

135

Woodlands

LBD 6-13

6-13

Opp ranked top 7 in Houston, came in 5th

12-07-07

College Park

135

Woodlands

WBD 5-0

5-0

Opp ranked top 7 in Houston, seeded #4

12-07-07

Henderson

135

Woodlands

WBD 6-0

6-0

Opp Beats Tournament 4th seed

12-05-07

Texas Sch Deaf

140

Anderson

WBF 3:00

8-4

11-28-07

Pflugerville

140

Anderson

WBF 3:30

14-0

11-20-07

Vista Ridge

140

Anderson

LBD 5-7

5-7

Opp ranked #4 in Austin at 140, VR captain

11-17-07

Leander

140

Bowie

LBD 5-13

5-13

Opp won tournament, ranked 3rd in Region 4

11-17-07

Ethan Pfeiffer

SA Macarthur

140

Bowie

LBD 2-4

2-4

Opp rated #2 in San Antonio

11-17-07

Justin Huerta

Crockett

140

Bowie

WBD 7-6

7-6

Opp rated #5 in Austin

11-14-07

LBJ

140

Bowie

WBF 0:44

5-0

Overall

34-11

268-144

6.0-3.2

+ 124

* Austin went to State as only a junior!

Weight

30-7

Region 4

21-2
140 pounds
Bobby Barney, Senior, co-captain
<![if !vml]>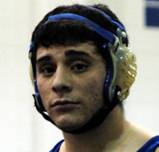 <![endif]>
Date

Opponent

School

Weight

Location

Result

Point Totals

Comments

2-23-08

State Championship

140

State Chmpshp

1st Place

ANDERSON'S BEST WRESTLER EVER!!!

2-23-08

Marcus

140

State Chmpshp

LBD 8-9

8-9

BOBBY TAKES 2ND AT STATE!!!  All-State wrestler!

2-23-08

Plano West

140

State Chmpshp

WBMD 12-2

12-2

Bobby wins 3rd state tournament match!

2-22-08

Martin

140

State Chmpshp

WBD 6-5

6-5

Bobby wins 2nd state tournament match!

2-22-08

Americas

140

State Chmpshp

WBTF 18-0

18-0

Bobby wins 1st state tournament match!

2-9-08

Regional Chmpshp

140

Regionals

1st Place

Bobby wins Region IV Championship!!!   He's going to State!!!

2-9-08

Westlake

140

Regionals

WBD 16-2

16-2

Opp came in 2nd, record of 32-13

2-9-08

Judson

140

Regionals

WBTF 17-0

17-0

Opp came in 3rd, record 18-2

2-8-08

La Joya

140

Regionals

WBF 3:28

20-4

Opp's record 14-5

2-8-08

Bowie

140

Regionals

WBF 2:20

17-1

Opp's record 6-2

2-2-08

District Chmpshp

140

Delco

1st Place

Bobby wins District 27 Championship!!!

2-2-08

McCallum

140

District

WBF 2:20

14-1

1-23-08

Crockett

145

Anderson

WBF 2:00

22-4

1-23-08

Presentation

145

Anderson

Coach Muck introduction

1-19-08

La Joya

145

La Joya

WBTF 16-0

16-0

Opp ranked #2 in Rio Grande Valley

1-19-08

Mission Veterans

152

La Joya

WBTF 16-0

16-0

Wrestled up, 30th win of season!

1-18-08

Sharyland

145

La Joya

WBF 3:18

18-5

1-18-08

McAllen

145

La Joya

WBF 2:21

16-4

1-12-08

Centex Invitational

Over 25 schools

140

Austin

1st Pl

Bobby wins Centex Tournament!!!

1-12-08

Westlake

140

Centex

WBMD 11-3

11-3

Opp ranked #4 in Region 4, 2nd win over

1-12-08

Vista Ridge

140

Centex

WBTF 15-0

15-0

Opp ranked #4 in Austin area

1-11-08

Texas Sch Deaf

140

Centex

WBTF 16-1

16-1

1-11-08

Bowie

140

Centex

WBF 2:29

16-0

1-04-08

Lawton, OK

145

Lone Star

WBTF 16-1

16-1

1-04-08

Franklin El Paso

152

Lone Star

WBF 3:37

10-1

Wrestled up

1-04-08

Highland Park

145

Lone Star

WBTF 16-0

16-0

1-04-08

Alamosa, CO

145

Lone Star

WBF 1:01

5-0

Colorado team was state champion, 20th win!

12-22-07

Doc Hess Tournament

Over 40 schools

140

Bryan

1st Pl

Bobby wins superfinals at Doc Hess!!!

12-22-07

Westlake

140

Doc Hess

WBMD 10-1

10-1

Opp ranked #4 in Region 4

12-22-07

Strake Jesuit

140

Doc Hess

WBF 5:52

9-1

Opp ranked #5 in State, #1 in Houston

12-22-07

Episcopal

140

Doc Hess

WBTF 16-0

16-0

Opp ranked top 9 in Houston for 145s

12-22-07

Brazoswood

140

Doc Hess

WBTF 17-2

17-2

12-12-07

Westlake

140

Westlake

WBD 6-4

6-4

Won in OT, wrestled up, Opp #2 in Region 4

12-08-07

Woodlands Invitational

Over 30 schools

140

Woodlands

1st Pl

Bobby wins 1st place in Tournament!!! Named Most Outstanding Wrestler!!!

12-08-07

Lafayette LA

140

Woodlands

WBF 3:10

11-0

Championship match, Opp finished 2nd

12-08-07

Klein

140

Woodlands

WBTF 15-0

15-0

Opp finished 5th, ranked 6th in Houston

12-08-07

Clear Lake

140

Woodlands

WBF 2:20

14-0

Opp finished 6th,  ranked top 9 in Houston

12-07-07

Cypress Woods

140

Woodlands

WBF 3:30

13-1

12-07-07

St Thomas

140

Woodlands

WBF 2:46

13-0

12-05-07

Texas Sch Deaf

145

Anderson

WBF 1:39

12-1

Wrestled up a weight class

12-01-07

Vista Ridge

140

Cedar Park

WBF 1:10

8-0

Bobby wins Cedar Park Touranment!!!

12-01-07

Cedar Park

140

Cedar Park

WBTF 19-2

19-2

12-01-07

Leander

140

Cedar Park

WBTF 17-2

17-2

Opp ranked 3rd in Region 4

11-17-07

Ryan Norton

Bowie

145

Bowie

WBMD 12-0

12-0

Bobby wins Capitol City Classic!!!!

11-17-07

Cedar Park

145

Bowie

WBTF 16-1

16-1

Wrestled up a weight class, Aus #3 145

11-17-07

Crockett

145

Bowie

WBF 2:37

19-2

Wrestled up a weight class

11-17-07

Piasecki

SA Reagan

145

Bowie

WBF 3:25

10-0*

Wrestled up a weight class

11-14-07

LBJ

152

LBJ

WBTF 18-3

18-3

Wrestled up a weight class

Overall

40-1

577-64    14.1-1.5  + 513

* Bobby takes 2nd at Texas UIL State 140lb Championship!!!

   Highest finish every for Anderson Trojan Wrestler!

Weight

40-1

Region 4

18-0
140/145 pounds
Joseph Langdon, Junior, co-captain
<![if !vml]>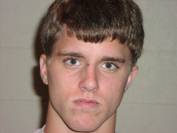 <![endif]>
Date

Opponent

School

Weight

Location

Result

Total Points

Comments

2-9-08

Beeville

145

Regionals

LBD 7-8

7-8

Opp came in 3rd  w/28-4 record, State Qualifier